Welcome to BWD
How can we help?
We offer a full range of PADI dive courses from beginner up to Assistant Instructor, including a selection of Specialty Courses. We also cater to novice and uncertified divers through our Lesson and Dive Program.
Are you certified, but it's been a while? Ask us about the PADI ReActivate Program! Check us out on
Facebook and TripAdvisor and see what others have been saying about BWD. See more photos on
Instagram! We look forward to diving with you.
Upcoming events: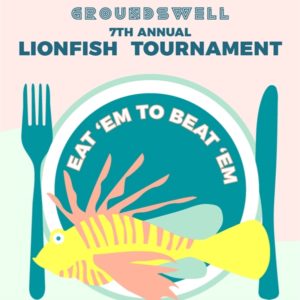 July 22nd 8am – 7:30 pm

7th Annual Groundswell Lionfish Tournament
This will be an all day event for divers and free divers to hunt and kill the invasive Lionfish. Our company received sponsorship from Chubb Bermuda Insurance Ltd. for the second time to be able to participate at this special event. The boat departs at 8 am from our Somerset Bridge
location. There will be two to three deep dives along the way to the East side of the island.
The Lionfish Tournament entry is $25 per person and includes an epic tshirt designed by Avarie Graham!

EAT'EM TO BEAT'EM BERMUDA!!
From 2:30PM, all are invited to party for a purpose at the Bermuda Insitute of Ocean Sciences (BIOS) and enjoy a family friendly afternoon of lionfish tasting, lionfish handling demos, kids arts and crafts, live music, Goslings bar and more, until 7:30PM.
Entry to this event is FREE….